Fresca - Eastwood Residences by Verdant Point for Sale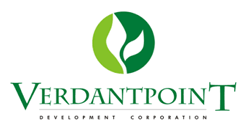 Project Name : Eastwood Residences
Parking : No
Project Type :
Unit Type : Sale
Listing Type :
Label : Hot
Bed Rooms : 2
Location :
Rodriguez

,

Rizal
We are focused on providing real estate services with the highest levels of customer satisfaction – we will do everything we can to meet your expectations.
With a variety of offerings to choose from, we're sure you'll be happy working with us. Look around our website and if you have any comments or questions, please feel free to contact us. We hope to see you again! Check back later for new updates to our website. There's much more to come!
Verdantpoint Development Corporation was incorporated in April 2005 amidst bleak economic conditions.Rather than faltering from their mission of providing quality and affordable shelter across all economic classes, the owners continued with t heir plan to set-up the company realizing the urgency of the tasks ahead.

A number of highly skilled veterans in the real estate industry joined the company shortly after its incorporation. Selection of the team was carefully done on the basis of not only technical expertise but by their desire to serve and make the company's mission a reality.